COVID and Booking Policy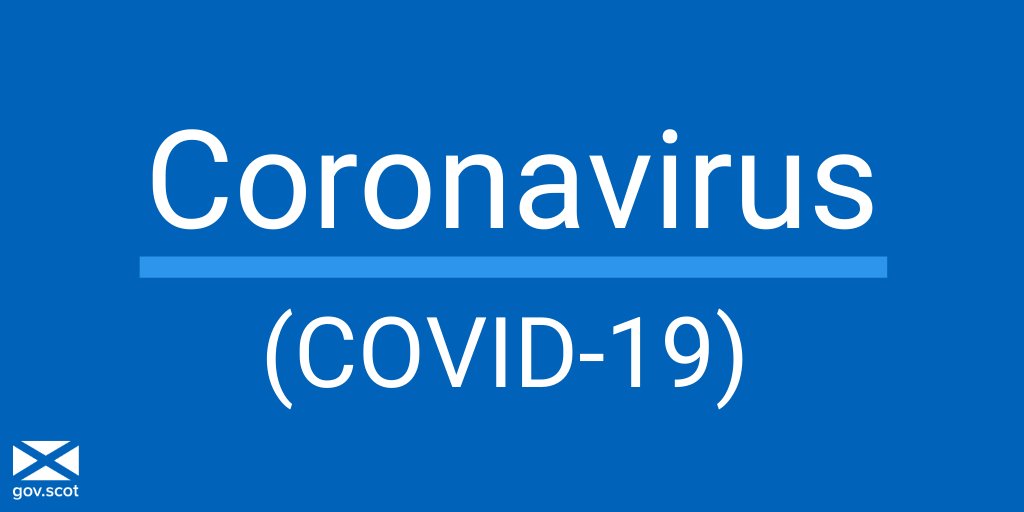 During 2020 and 2021, we all have learnt and experienced a great deal with regards the COVID-19 virus and no more so than in the self catering sector. The story, like many sectors, is not an easy one. Since the end of March 2020, Jenny (co-owner), has been very involved as a member with the Cairngorms Business Partnership (CBP). For those that don't know this is the main business organisation for the Cairngorms National Park with representatives for accommodation, retail, visitor attractions and so on and is thus a key stakeholder in the Park during these times. CBP are represented on the Emergency Scottish Tourism TaskForce which meets with the Minister, so not only do we receive information directly through this channel, equally the members are able to provide insight and thoughts directly back. To this end, Jenny has been involved in a number of workshops and meetings from the outset to help shape the #CairngormsTogether strategy and also learn first-hand the guidelines for Tourism and accommodation.
In order to be as honest and open as possible and to explain our COVID 19 journey, this page is divided into 5 sections; Risk Assessment, 'Help Us Help You', 'The Digital Concierge', New Software and Insurance and finally our Flexible Booking Policy. A lot to cover so please be patient.
Risk Assessment
The above involvement helped shape the risk assessment that was undertaken and was consequently approved by not one but two independent organisations - the AA and Visit Scotlands 'Good to Go'. Within this assessment we highlighted and introduced two key steps; 'Help us Help You' and a Digital Concierge App which compliments and adds to the information provided by paper. (The app also has a useful 'take us home' feature so you don't need to worry about not finding the cottage!).
Help Us Help You
The 'Help us Help You' document outlines how we can work together to make your stay possible. For example, the guidance requires that all kitchen implements, crockery etc is cleaned between each guest. Realistically, as the kitchen is so well equipped, this would take a day in itself, so what we ask is that you put through the dishwasher at 60c the crockery etc you have used the night before/day of departure. A second example is that, instead of providing bed linen and towels, we are asking that you bring your own. Having assessed the 'laundry journey', in conjunction with the actions and risks outlined in the guidance to not only guests, but also the housekeeper, it was clear that providing linen and towels at this time was high risk, so we ask that you bring those with you. For example the virus is air born and thus the guidance highlights the dangers to folding and sorting of dirty laundry as a risk. Thus when you explore the whole 'laundry journey' it is safer for all that we don't provide. If this is a problem do let us know.
These are just two examples where working together with a common sense approach, we can make things happen. A copy of the 'Help us Help You' document is available on request, but it will be provided before your arrival.
The digital Concierge app has also been introduced for those of you that have concerns about paper or would like information electronically. There is information ranging from COVID19, to local places to eat/visit and also the handy 'take me home' which, as mentioned earlier, will literally take you to the back door of the cottage. It is important to remember that the app does NOT require any data and works offline, so no need to worry about reception or indeed your data use. We thought this was important. Again we would welcome feedback on this app but so far, those that have used it have found it very handy.
MasterCancel
As you can tell, we are constantly evaluating, reviewing and making sure we are up to date with safety. In addition, we need to be familiar with guidelines. This includes not only the sector specific guidelines, which it has to be said, have been very challenging, with changes taking place up to hours before their implementation by the Scottish Government, but also knowing the rules, law and guidelines for areas in Scotland and the rest of the UK. As I'm sure you can appreciate, this is very time consuming. To that end, we have recently invested in a new piece of software known as SuperControl. Not only will this help with the paperwork aspect of our small business, but also with COVID19, with features such as a postcode checker. This checker, at a click of a button, will tell us what rules and laws are in place in your area so going forward should help all of us. As this is all new to us, please be patient, particularly if you get a wrong email!,

Insurance
We also have spent considerable time researching and understanding the insurance sector for our guests. To that end, we were all ready to go with MasterCancel, which offered 'no questions asked' insurance cover for both guests and ourselves. However, at the last minute for us, the product was pulled from the market, as it became financially unviable for the providers. This has left a gap in the market. As many UK residents are not accustomed to having holiday insurance for 'staycations', this is something we would strongly recommend. The organisation PASC has published a paper on the different insurance models/options available to all and it confirms our findings. At present, there is no product on the market that will cover a tier change which would prevent you from travelling, but products do cover many other COVID related issues. Unlike other small businesses, we are not endorsing any one product, so please do take the time to find the right one for you.
In all, it is clear that we have been working very hard behind the scenes including regular contact with CBP, ASCC (Association of Scotlands Self Caterers) and PASC (Professional Association of Self Caterers).
Flexible Booking Policy
Applies to Bookings made directly with the owners only.
In light of all this work, the final step we have taken is to update our Terms and Conditions which previously only covered cancellations. It is not an easy decision to make, but having conducted the above review, spoken with other self caterers and read the PASC paper, we are offering guests a Flexible Booking Policy. You may wonder what this means, so we will keep it simple and explain.
In order to ensure that the cottage survives, it quickly became apparent that there are a number of outgoing costs that remain due to contracts or necessity; mortgage, insurances, utility bills including water, TV, broadband, sewage, electricity and vermin control. In addition to these costs, there is housekeeping, PayPal costs, welcome pack including COVID19 specific cleaning products and sanitiser and gardening. Furthermore, there is all the administration, paperwork required for the booking and keeping a pace of developments. To give an example, a booking in 2020 which did cancel, took over 10 hours work relating to the booking alone, not including any time on researching guidelines and this is all unpaid. As we don't live on site and are based about 1.5hrs away, there is only so much that we can do ourselves without help from local organisations. During 202 and 2021 lockdowns, we reduced the costs where we could but were mindful that we needed to continue to support the local organisations to ensure not only that they survive but are willing to still work with us. (Worth noting we do not pay for marketing/advertising as this is not our ethos). It was and remains a delicate and difficult balance.
With all this in mind we are grateful for those guests that, during 2020, postponed until 2021 as this has helped cover our outgoings. Thus, the Flexible Booking Policy has been designed to provide reassurance for you the guest, but also to ensure that Pilmuir remains a sustainable, rural small business for the future.
No cost or penalty to change your booking due to government advice
Should you require to postpone due to COVID 19, be that a change in tier or relating to health, you have the option to move the booking to a time within the following 12 months or the option to use your holiday insurance.
If we are forced to close the cottage due to Travel Bans, Government Directives/Executive Orders due to COVID-19, we ask that you consider postponing.
If your new holiday dates are a greater value you can add to it or alternatively if they are less, you will get the difference back.
The deadline for the final payment remains 30 days.
If necessary, you can have a full refund, however this is a two step process.

Step 1 - Where possible (ie not due to lockdown etc), you commit to working with us, to re-sell your holiday dates.
Step 2, failing to re-sell the cottage, with the above costs outlined and to ensure the cottages' future, a refund will be provided, but there is a 15% non-refundable deposit plus any booking fees such as PayPal. If need be, this non-refundable deposit and fees will be deducted from the return of the Housekeeping Deposit.

Please ensure you have comprehensive holiday insurance as it is strongly recommended as the above focuses on some aspects of COVID19, not all holiday situations.
We hope this provides a balanced approach and having reviewed other small businesses, we feel the new Flexible Booking Policy is more than fair and provides confidence and options to all.
Thank you for taking the time to read this information and we will continue to share news and information through Instagram, twitter and Facebook.
All the Best for what remains of 2021
Jenny, Malcolm and Lachlan